Class of '57
Grade Eight Class 1956 - 57
John A. Lockhart Elementary School
Burlington, Ontario

Class Photo 1957

This was the most friendly school that I was ever in. The pupils had a very wide range of abilities and the teachers did their best to accomodate everyone.

I am on the left hand side, first row. Seated next is my best friend, Clare Stevens who "found" me using an internet search on May 10, 2006.

Unfortunately, not everyone signed the back of the photo and the signatures are not in any particular order. Despite the following cartoon, this was a good school.
---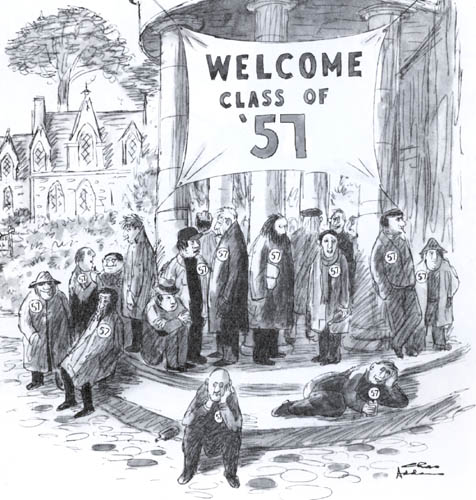 "I thought it was me, but maybe the school's no damn good."
. . . . Chas. Addams
---

Click to return to Robert Sewell's Index Page

Click to Contact Robert Sewell